Welcome to FFO
Headquartered in New York, FFO is the premier family office and business management company serving ultra-wealthy individuals, families and their advisors. FFO solutions bridge financial and lifestyle objectives, allowing our clients to more fully enjoy the benefits of exceptional wealth.
FFO combines unmatched technical expertise with the highest standards for privacy and discretion, working with dynamic and sophisticated clients including billionaires, entrepreneurs, investment managers, athletes, artists and entertainers.
Dear valued clients & colleagues, As we continue to keep a close eye on the news surrounding the coronavirus (COVID-19) and its growing impact, we wanted to assure you that FFO is monitoring the situation closely in order to continue the  personalized service you are familiar with. As always, the safety of our team, their families, our clients, and our communities continue to be a top priority for us during these unprecedented times. We are heeding all the advice and taking the necessary precautions suggested by the CDC. In addition, in an effort to limit our team's exposure, effective on Monday, March 16, 2020, FFO will be working remotely.  Through the use of our robust technological infrastructure we will continue to deliver the service that you are accustomed to receiving. While FFO remains fully operational, we will be taking a few additional steps, given this remote work arrangement and kindly request your assistance.
If you have any on-site meetings currently scheduled, please reach out to your FFO Team to discuss an alternative that may work for you. Should you need to send us information, please discuss an electronic alternative with your FFO Team, rather than using mail.
We send our best wishes for continued good health to you, your families, employees, and community.  Please reach out with any questions or concerns you may have.
Sincerely, Rick Flynn
---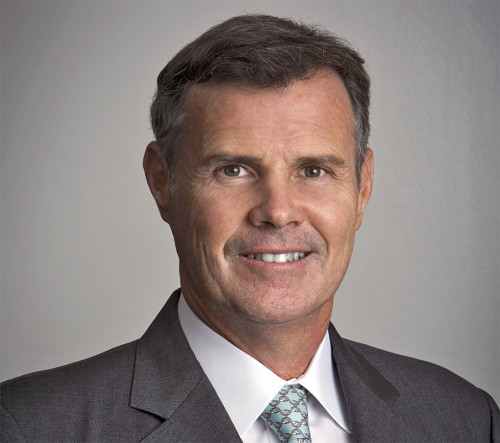 Founded by industry authority Rick Flynn, FFO stands at the forefront of industry innovation as pioneers in the outsourced single-family office, celebrity family office, virtual family office and outpost family office models. An award-winning FFO team of family office, accounting, tax, business and wealth management professionals is backed by a long-standing commitment to research and analysis into the trends that impact the lives and habits of the ultra-wealthy.
FFO is fully independent and does not manage or allocate client assets, and often partners with single-family offices, multifamily offices and other professional teams serving ultra-high-net worth clients to provide comprehensive client solutions.
---
Our Approach
Our Family Office Services specialists employ a relationship-driven approach that assures confidentiality, competency, continuity and caring.
Solutions & Services
FFO solutions are delivered by an award-winning team of family office, accounting, tax, business and wealth management professionals, supported by state-of-the-art-systems and technology.
Resources
---
The High-Functioning Single-Family Office
by Russ Alan Prince and Richard J. Flynn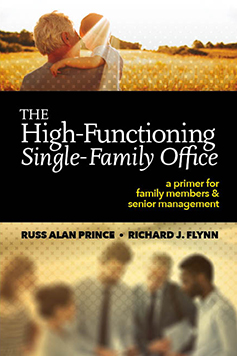 The world of family offices is garnering extensive and increasing attention. Many of the ultra-wealthy families with single-family offices as well as the senior management of these organizations are very concerned about how to boost value. This covers ensuring robust and efficacious leadership of the single-family office to identify and align the most cost-effective and capable external experts. The objective of this primer is to provide a succinct overview of single-family offices and the five behavioral best practices that are essential for most single-family offices to be high-functioning.